Successfully positioned for the future.
Iventa is the most reliable and customer oriented HR specialist in Austria.
Our services have proven to be effective due to our specific methodology, commitment to superior quality and holistic approach. For us, it's all about you: whether you're a customer, applicant or business associate. Customised solutions – geared towards your particular needs and requirements – make us the partner of choice for filling positions with just the right people.





"The key to success lies in finding employees most compatible with the team and organisational culture. A company can succeed only when this criteria has been met. We have practised and remained true to this belief for 30 years, with great success – as a consulting company with its primary focus on all the individuals involved in the process. Toward our clients, candidates and employees."


Get to know our people and services
Iventa Team
The Iventa team consists of more than 150 employees. Find the right person from our business divisions and find your contact partner.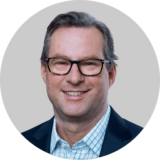 "Our goal is to offer our clients and business partners the best possible products and solutions in every area."
Martin Mayer, Managing Partner