Vienna as a hub for international recruitment
Our worldwide network of partners guarantees professional and unlimited search for candidates at the highest level.
We ensure an efficient and discrete approach of candidates which we can expand globally via our international network.

Local contact person and support

International search of top candidates


Years of market knowledge & professional research department
Partner of Praxi Alliance
Finding the best candidates with an international network

Iventa – the specialist for successful HR solutions.

Applicant database with 100,000+ profiles

Serving national and international high level customers

Process and cost-optimised

25 years of successful human management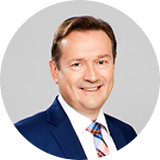 "Combining our expertise with international partnerships enables us to optimally support our clients in international HR projects. "