We connect all our business divisions to find your perfect, custom-designed solution.
Finding the best heads through direct approach.

Iventa Executive Search stands out with years of experience, professionalism, quality and efficiency. Our services have proven to be effective due to our specific methodology, commitment to superior quality and holistic approach. For us, it's all about you: whether you're a customer, applicant or business associate. Customised solutions – geared towards your particular needs and requirements – make us the partner of choice for filling positions with just the right people. Utilising our wide range of services and industry expertise, we serve national and international customers at the highest level.
Human Resources and Organisational Development
Recognising, developing and supporting potential.
Iventa Human Resources and Organisational Development supports companies with every strategic and operational aspect of human resources and organisational development. We recognise, develop and support high-potential internal and external candidates and support our clients in implementing established or new HR processes. We cater to individual needs and develop sustainable solutions for organisations, whether in identifying and evaluating high potential employees or implementing support and development programmes.
Positioning your company's uniqueness with us.
A solid, authentic employer brand is key for attracting the right individuals and retaining existing employees. Live and communicate your values and culture. We support and guide you through the development process of your own individual employer branding strategy and implement strategic HR communication concepts. We assist you in your social media projects and take care of planning and implementing recruitment marketing campaigns.
Central order handling, cost and time saving in planning and inserting your job advertisement and media campaigns.

Benefit from the brand leader's years of experience in the areas of recruitment and media consulting. We advise our customers on the most promising solution in print or online media to appeal to the right candidates. Enjoy our full service package. As a media agency, we handle the entire order procedure (including graphic design and copywriting) and coordinate publication dates of job advertisements and campaigns. We facilitate your work with bespoke cross-section solutions and provide you with a time-saving structure for your processes.
Successful Recruiting for IT and the Future's Technologies.
We take new and individual paths in IT recruiting and use innovative approaches to find the right experts for your company. 30 years of market experience bundled with professional IT competence is the key to our success. To help your company remain successful in the future, we help you find the right, experienced, and unique specialists.
Iventa – the specialist for successful HR solutions.

Applicant database
with 100.000+ profiles

Serving national and international
high level customers

Process- and
cost-optimised

30 years
of successful human management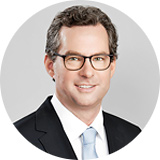 "Cross-departmental work is the key to success. We combine the expertise of all business divisions."
Martin Mayer, Managing Partner