A clear positioning as an employer – we support you in meeting this challenge.
Every company has its own unique character which needs to be conveyed. Let your values and company culture be seen and come to life – now and in the future.
Companies have never been as transparent as they are today. If various claims and promises are tangible at first points of contact, employees and applicants will be able to identify themselves with their (potential) employer. Authentic, consistent messages provide the basis for a credible employer brand and thus create added value for your company. We guide you through the development process of your unique employer branding strategy and work out a strategic HR communication concept. We support your social media projects and carry out planning and implementation of recruitment marketing campaigns.
Employer Branding
A clear positioning as an employer – we support you in meeting this challenge.
Every company has its own unique character which needs to be conveyed. Let your values and company culture be seen and come to life – now and in the future.
Employer branding strategy
Internal & external HR communication
Recruitment marketing campaigns
Employer Branding Strategy
 Unique positioning as an employer, strengthening the brand

We highlight your company's strengths and analyse your challenges as an employer. A clear foundation of values und value proposition provides the basis for your employer positioning and related topics in HR communication, internal as well as external. Based on analyses of qualitative employee surveys, we develop an individual employer brand and strategic communication concepts which highlight your company's and employees' unique attributes.
Employer Branding
Situation analysis and target group definition
Definition of employer positioning, values and value proposition
Your employer brand's image
Internal profile topics and entrenchment of employer brand
External communication strategies – recruitment marketing
Strategic HR communication concept
Situation analysis and target group definition
Employer and target group communication
External communication strategies – recruitment marketing
Internal & External HR Communication
Your positioning as an employer and clear communication concepts.

All your communication tools should reflect the distinctive features of your employer brand. We support your strategic and tactical measures for clear delivery of your positioning, for example your career website, HR videos and information material.
Career Website
Textual concept & project planning
Graphic design, text & programming
Video Production
Content concept & preparation filming sessions
On-location support during filming
Post-production direction
Direct Marketing
Preparation for trade fairs, e.g. folders, roll-ups, giveaways, etc.
Employee recommendation – firstbird
Recruitment Marketing Campaigns
Target group oriented measures for visible recruitment success

It is becoming an ever bigger challenge to win over sought-after target groups such as specialists and young, talented trainees. Individually planned recruitment marketing campaigns can specifically promote open positions and strengthen your brand profile. The right mix of media is the key to success. We are your reliable project partner in actively approaching your target audience, from media planning, booking, digital campaigns, collateral production to campaign reporting.
Concept, planning & management of recruitment marketing campaigns
Targeted media selection

Online performance marketing
Google adwords
Facebook & Instagram ads
Print media
Radio, TV and cinema ads
Tertiary institution marketing
and many more
Graphic design & production
Operative implementation & campaign reporting
Interactive target group communication for authentic company insights

LinkedIn, XING, kununu, Glassdoor, or whatchado – there are numerous social media platforms that focus on HR communication. Besides the choice of the channels and products that meet your specific requirements, we support you in creating and planning relevant content. Depending on your requirements, our services range from content-related profile structuring to ongoing news updates editing. We are here to help you with any general, strategic or technical questions.
Clients about working with Iventa

LinkedIn for Erste Group und Erste Bank
Authentic company insights and dialogue-oriented communication in an international environment
"LinkedIn is an important part of Erste Group and Erste Bank's international employer branding and recruitment strategy – Iventa is a reliable partner who advises and supports us with professional expertise."
Christian Dorfinger
Head of Employer Branding & Recruiting
Erste Bank der oesterreichischen Sparkassen AG◥

Career website for Silhouette International
stories about people at Silhouette International
"A most fruitful cooperation – a sparring partnership exactly as we want it!"
Tarek El-Dabbagh
Director Human Resource Management
Silhouette International Schmied AG◥

Employer Branding for Reform-Werke
Creating a strong employer brand – internally as well as externally – for continued future success.
"In my experience, development of a successful employer brand can only begin internally. Our employees are the most important brand ambassadors. The Iventa team encourages me in this approach and thus is an ideal partner for us."
Mag. Ursula Pramendorfer
HR Manager
Reform-Werke Bauer & Co Gesellschaft m.b.H.◥
Iventa – the specialist for successful HR solutions.

Applicant database with 100,000+ profiles

Serving national and international high level customers

Process and cost-optimised
25 years of successful human management
Each company has its own unique character, and so does our team.  Our consultants and specialists are authentic, creativ and experts in their field.
You are welcome to get to know our team, and find your personal consultant.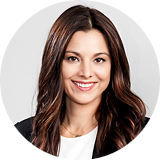 Employers are unique, and so is our team. We accompany our clients with knowledge and passion on their way to successful employer positioning."
Silke Kurtz
Director Employer Branding