Leading the way to the right people for companies
30 years of experience for international HR solutions.

We support your company in the successful search for executive positions and specialists, suited to your specific needs and structure. Your organisation benefits from our development of key employee potential, HR advertising initiatives and unique employer branding, amongst other service offerings. With this, we help to build the foundation for your success.

The Iventa management board,includes six directors, whose competency, specialised know-how- and experience ensure that Iventa continues to be aligned for success in the future.
Connecting what works best.

It's all about you. We respect each person's personality, focus on individuality and progress. We require and develop commitment, trust and team spirit. We strengthen our clients' trust through process oriented structures, open communication as well as efficient and customer oriented processes, and develop solutions geared to the specific needs of our clients.
Become a part of our dynamic team.

As an employer, Iventa offers a varied and international environment as well as a number of individual development possibilities. We owe our success to our team's motivation and spirited enthusiasm, because at Iventa, it's the people that count.
This is why your individuality matters.
Iventa – the specialist for successful HR solutions.

Applicant database with 100,000+ profiles

Serving national and international high level customers

Process and cost-optimised

30 years of successful human management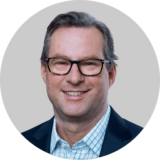 "We are proud of our 30 years of experience and look forward to an exciting future in which we want to bring our services even closer to our clients.  "
Martin Mayer, Managing Partner