HR Consulting and Search for Candidates at the Highest Level
A successful business partnership
Iventa is your reliable partner for human management solutions in Romania. As a provider of unrivalled quality, a professional approach is our top priority. We understand that your search and HR consulting needs are not one-size-fits-all – and neither are our solutions.
We have built our CEE business thanks to experienced consultants with a deep local knowledge of the market, ensuring bespoke solutions and efficient project implementation. Trust in our commitment after 15 years of experience in the CEE region.
We believe that in consulting services the quality and added value that are created and delivered in an assignment are directly determined by the expertise and seniority of the consultants that work on the assignment. We are among the very few executive search firms in Romania that cumulatively offer:
As part of our hands-on approach, Partners / Directors actually execute the assignments, they do not only ensure the client relationship management;
Partners / Directors have not only been consultants, they are recognized and experienced former business executives with profound know-how within a variety of industries and functions (see below);
Rigorous processes: Each assignment involves extensive research and documentation. We are never content with merely a pool of candidates that we know from previous assignments;
Easy access to international candidates – from all over the CEE region and DACH countries – through the Iventa network.
Get the Full Benefit of our Partners' Expertise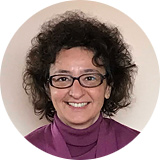 Managing Partner Romania
Iulia Pietruschevici leads our Romanian team as Managing Partner. With over 15 years of industry experience, Iulia is a generalist with a deep understanding of financial services, life sciences and FMCG markets. Prior to working in executive search, Iulia spent over 15 years in banking (ABN AMRO) and the pharmaceutical industry (AstraZeneca) in Romania, with seven of those years spent on the local Executive Board of AstraZeneca Romania.
Iulia has assisted and advised numerous companies in leadership and senior management appointments, strategic restructuring and talent acquisition / management programs. With an equally strong business, process and financial profile, she brings real business-life experience and understanding to her executive search and consulting work.
Iulia has a degree in International Affairs and an MBA.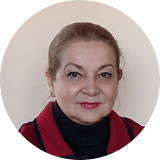 Ileana Vitelaru
Partner Romania
Ileana Vitelaru is a partner of the Romanian team. With over 19 years of industry experience, Ileana is a generalist with profound experience in the human resources function within the oil & gas, FMCG and life sciences markets. Prior to working in executive search, Ileana's career was focused exclusively within HR, as the HRD of AstraZeneca's Romanian business and subsequently South-East Europe HR lead, previously with SABMiller and Shell. Over the years, besides Romania, her geographical responsibilities have included Bulgaria, Serbia, Ukraine and the CIS, all during times of fast growth and development. She is passionate about supporting companies' transformation and development, by attracting and retaining talent and setting HR best practice standards. Ileana has Master degrees in Business Administration as well as in HR Management.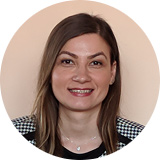 Research Specialist & Office Administration
Adriana has a degree in International Business and Economics and has been working in the HR industry for more than 9 years.
She is Research Specialist & Office Administration and supports consultants in the successful search for suitable candidates, running local research projects in various sectors such as:
Financial Services, FMCG, Healthcare, Industrial.
Prior to working in Executive Search, Adriana worked for two and a half years in recruitment, gaining experience in recruiting junior engineering profiles; prior to recruitment, she spent a couple of years in the public sector, having administrative tasks in organizing job fairs and other HR-related events.
Our experienced partner consultants are here to serve you
Iventa Romania

Pietruschevici Consulting SRL
011476 Bucharest
43 Av. Stefan Sanatescu St
FN J40/3385/2014, RO32947526
Fon +40 21 306 00 00
bukarest@iventa.co.ro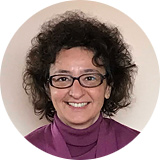 "Relationships with our customers and candidates built on a solid foundation of trust are key to a job well done and a strong motivating factor for our team. We aim for superior customer experience and we do not compromise on quality, trust and business ethics. This way, we can look back onto our past with pride and into the future with confidence."
Contact »