We connect the right people
Mission Statement
Iventa is a leading human management consulting company.
We connect the right people.
We are unique:  Our diverse products and services provide a special added value to our clients.
We focus on the individual.  We respect and recognise individual personalities and support further personal development.
We demand and develop commitment, trust, and team spirit and are loyal towards the company and its goals.
We trust in our own strength and act self-confidently. We place emphasis on open communication, active listening and feedback and draw strength from our joint knowledge.
We act goal- and solution-oriented. Each one of us takes responsibility for this.
We understand our clients' needs and thus, develop business potential. We act profit-oriented which provides us and our clients with consistency and stability.
We are innovative and aspire towards personal and corporate development.
We benefit from the opportunities of the united Europe.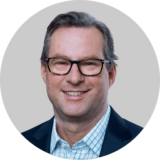 "We count on the right people, trust, open communication, efficient and customer-oriented processes!"
Martin Mayer, Managing Partner