 We successfully plan and place your
job advertisements and media campaigns.
Efficient and systematic media planning – from digital job advertisements to supra-regional media campaigns with
process optimized interface solutions.
We will set up everything for you. Let's realize the full potential of your job advertisements!
We will save your time and effort by planning, designing and selecting the channels for your media campaign off- and online, as well as in the social media sector.
Thereby we can ensure you high visibility and an effective appearance vis-à-vis your target groups.
Job Booster Social Media

Social Research Posting

Google Job Ads

Programmatic Job Advertising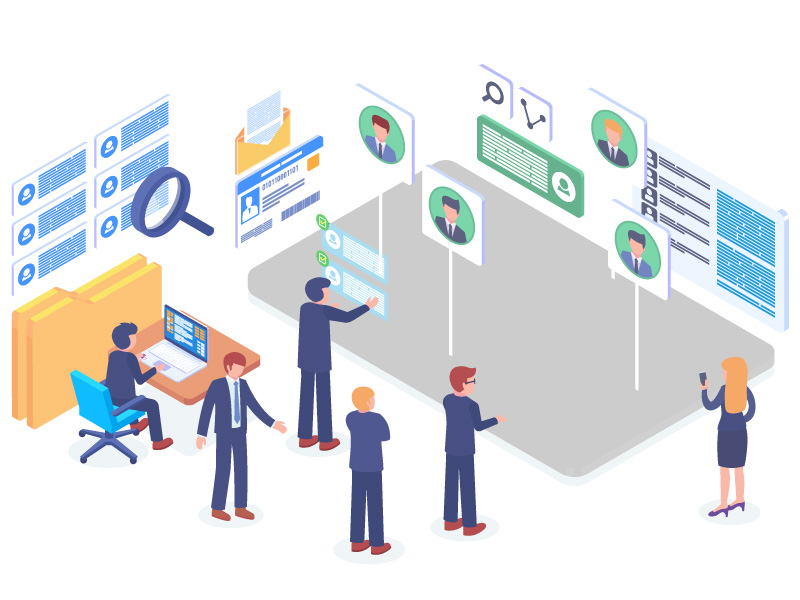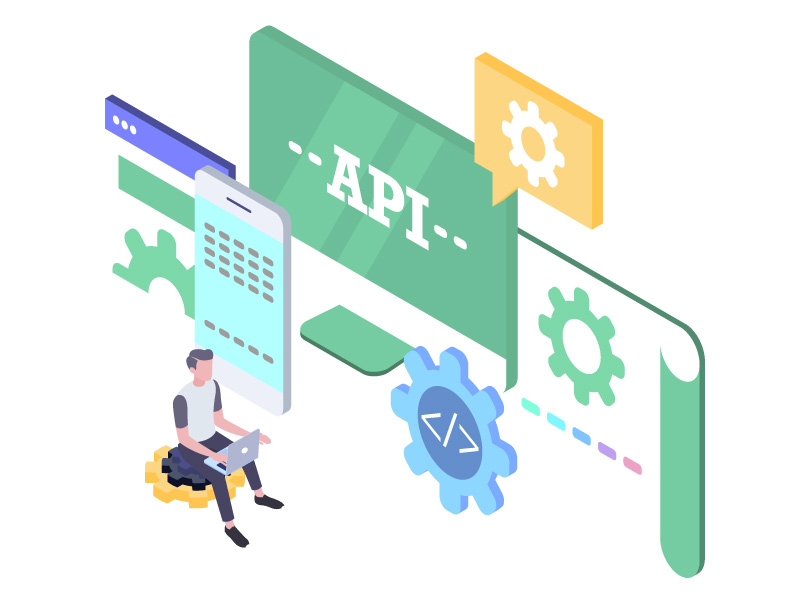 Stella

Interface Solution

ATS Connection

Customer Cockpit
Our
offer
is
your
advantage
!
Our process flows are optimized and approved, for high-level efficiency.
Our extensive technical service scores with professionalism.
We consult our customers in person and idividually, based on our valuable experiences.
Our media know-how and our innovative strength encourage finding solutions.
Our high-quality standards offer maximum reliability.
MEDIA
We offer solutions to ensure you smooth and easy access to finding the best employees.
Face-to-face, individual and on point. 
We are a one-stop provider:
single ads | crossposting | packages
We are your advisors regarding online platforms, are responsible for the entire order handling process, including design, quality control etc., and place your job offers on the net. In addition to single advertisements, you can also order several advertisements from one provider as a package or book crossposting (a job advertisement on several platforms). The saved costs compared to the unit price speak for themseles!
More Information >>>
Advantages at a glance:
We

 

negotiate

 

the

 b

est

 

price

 

for

 

your

 

online

 

package

.

We will design your ad and guarantee a u

niform

 

appearance

 

on

 

all

 

portals

.

Ou

r

 

proofreading

 

department

 ensures the q

uality

 

control

 

of

 

your

 

ad

 

contents

 

We will provide i

ndividual

"

keywording"

 

and

 

classification

 

of

 

your

 

ad

s for the best searchability online

We will place your ad offline individually b

efore

it expires (

e.

 

g.

 

for

 

positions

 

with

 

application

 

deadline

)
Score with print, even in the digital age
We identify your target groups among readers and users to recommend industry-specific media, and  we know how to reach these potential future employees with attractive custome ad campaigns. Additionally, we will create the ideal media mix between the online and offline worlds. High-quality images of many newspapers and trade journals pave the way for addressing specific and regional target groups. We handle the entire order processing and coordinate publication dates and booking deadlines for your job advertisements and campaigns.
More information to print media >>>
When calculating the print advertisement rate, we charge the official media tariff with special conditions for you.
Daily newspapers
Weekly newspapers
Magazines
Trade media
International media
Post your job advertisement incognito through us!
With the Iventa Postbox Service, you can post your job advertisement hidden in the Iventa layout. Book a placement for online, offline or both worlds and make use of the attractiveness of our brand. Furthermore, you can profit from the fact that we take over the complete application handling for you.
With the Iventa candidate portal, Iventa Postbox customers access their candidates and application documents fast and easy.
The candidate portal >>>
Advantages at a glance
Time-saving process: the current status of the applicants is available on the candidate portal online
Use of the Iventa brand: attractive design and text for the job ad
Easy applicant handling: we will send the information e-mails to all applicants (patience letter, cancellation service)
No worries: we will submit the application documents to you
Price guarantee: an unlimited number of applicants will be processed without additional costs
Performance Job Advertising
Use Google's high potential for your job advertisement!
Get a top Google ranking with Google Job Ads.
With Google Job Ads, you are talking to potential applicants looking for jobs on Google Search. An ad at the right moment can attract your perfect future employee.
Get further information >>
Advantages at a glance:
Wide reach
No wastage
Increased awareness among potential candidates
Intelligent algorithm for targeted addressing
Suitable for all positions and companies
Optimization based on the habits of the target group
Result reporting
The intelligent, data-based recruiting solution!
More efficiency for your recruiting.
Programmatic Job Advertising places your jobs rule-based, fully automated and in real-time on relevant channels. The fitting candidates are identified and accurately addressed. Hereby the channel with the best ad-performance is identified to optimize the job placement according to your target audience's preferences.
Recruiter can, therefore, save time by skipping activities such as tedious analyses, budget distribution or rebooking of advertisements.
The use of programmatic job advertising maximizes your reach, optimizes your budget and creates a more efficient recruiting campaign.
Request Programmatic Job Advertising
Advantages at a glance:
Increased reach
Data-based decisions and meaningful evaluation
Transparent and measurable
Optimized  budget use
Flexible in the design of the campaign
Time-saving procedure
Find the right employees – quick and easy
Book your job ad in just a few steps.
Our Job Ad Portal >>
TEC
We offer solutions that optimize your processes and facilitate administration
Innovative, competent, up-to-date.
Process-Optimized-Recruiting
Powerful Job-Posting & Management Tool
Regionally, nationally, internationally, globally.
Multiposting, E-Recruiting, Recruitment-Marketing & more
Stella allows you to post your job ads attractively in just a few clicks across all media channels and thus generate the right applicants.
More Info >>
Advantages at a glance:
Direct placement of job advertisements and recruiting messages from the ATS system
Less time needed by outsourcing your entire media management
All media genres and channels available
Performance data and Big Data will help in deciding where best to post job ads
Easy integration of Stella into your existing ATS system
Comprehensive reporting and analysis in real time using recruitment analytics
One interface, all target groups: Stella knows where to reach your desired candidates and automatically suggests the best channels for publishing job postings
Good conditions for media purchasing
Standardized as well as flexible API connection with possibility for individualization and extension
Additional comprehensive services as required in the areas of media, personnel marketing, employer branding
Fully automatic data comparison of your ads:
efficient – time-saving – cost-effective.
Use our provided integration to work efficiently and solution-oriented. Via fully automatic interfaces to all national and international job markets, you can quickly and easily connect to all market-compliant systems.
Experience the relieving effect of process-optimized recruiting on your daily work.
Advantages at a glance:
Fast, uncomplicated and flexible implementation
Automatic processing, no errors or CI deviations
Automated controlling and reporting by the customer cockpit, options to export the data (clicks, advertisement costs, package statuses, advertisement status)
Extensive interface experience, as well as media and market know-how of our consultants
Noticeable cost, time and effort savings
Optimized for a large number of advertisements – only one data connection required
Advertise jobs easily and manage them smartly.
Book and manage job ads and recruitment marketing campaigns directly from the applicant management system (ATS)!
The Iventa JobPostAPI can be integrated into any existing ATS system and provides real-time key figures for all your job ads. One interface, all target groups: The JobPost API knows where to reach specific target groups and suggests the best channels for publishing job ads automatically. With recruitment analytics, your job ad performance and management are controlled easily. Performance data and big data influence the decision about where to publish job ads best.
Information for ATS provider>>
Advantages at a glance:
Easy integration of the API into existing ATS systems

Direct placement of job advertisements and recruiting messages from the ATS system

Available for all types of media and channels: from online, social media, job search engines, communities to Google Jobs PLUS including print titles

Performance and Big Data impact the decision about where to place your job ads best

Comprehensive reporting and analysis in real-time due to recruitment analytics

Regional, national and international usage possible

Discounted media purchases

If needed, extensive services in the areas of media, personnel marketing and employer branding
Managing job advertisements easily!
The Iventa customer cockpit provides a central ad management system for you to optimize daily work processes.
access customer cockpit >>
Advantages at a glance:
Central management system for optimized work processes
Personal and free account
Detailed overview of current job ads, which will be filed when expired
Access to all documents, invoices, click statistics etc. at any time
A brief look at Media & Tec
6 reasons to work with Iventa Media & Tec:
"In Iventa and its Job Portal, we found the right partner to place our vacancies in a target-group-specific manner and to benefit from attractive conditions."

Recruiting

GERHARD D. WEMPE KG
"Target-group-oriented media campaigns for the recruitment of the new generation of apprentices.
An accurate approach for the right candidate is important to fill our approximately 30 apprenticeships in Austria and Bavaria quickly, efficiently and with high quality. This way, we take responsibility for ensuring top-qualified junior staff for future skilled workers. This is also shown by the high proportion of apprentices who graduate with honors."

Dr. Georg Westphal, Head of Strategic HR-Management

VERBUND
"With the Job Portal, we can easily and quickly crosspost and place our single ads on different channels to generate job applications. We also appreciate Iventa's additional service and consulting."

Recruiting

PAUL VALENTINE GMBH
"For many years now, the 'Österreichische Bundesbahnen' have had Iventa as a professional and reliable partner for our media ads. They always ensure efficient support in filling a large number of positions – sometimes with challenging functions – with their experience in searching for personnel as well as the necessary know-how."

Claudia Werba

ÖBB
"The quality is very high and the customer service exemplary. With the Job Portal we can't just cover job openings in the DACH region but also internationally. Iventa is a competent partner that meets our high standards."

STRABAG AG

Recruiting
Our team is known for their many years of experience and outstanding media know-how.
Benefit from the individual advice and expertise of our consultants in the successful implementation of your media campaigns.
Get to know our Media & Tec team and find your contact person.
Our Team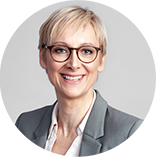 "We support you with experience, commitment and the quick implementation of your wishes."
Petra Staudinger
Director Media & Tec
Get in touch >>