We embark on new and individual paths in IT recruiting, and use innovative approaches to find the right experts for your company.
30 years of market experience, together with professional IT competence, is the key to our success. We help you to find the unique, experienced and right specialists, to help your business remain successful in the future.
Contacting the candidates individually
Efficient and innovative recruiting methods
Extensive market experience, combined with professional expertise in the IT field
Flexible billing models, tailor-made for the IT recruiting market
IT-Development: The development of computerized information systems is at the heart of IT-Development. On one hand, it includes the initial phase of upstream system planning, including the make-or-buy decision. On the other hand, the design of the information system platform must also be developed.
Most wanted:
Software- / Web developer
Mobile application developer (iOS/Android)
DevOps engineer
IT-Security: Cybercrime presents companies with new and highly complex challenges. With us, you can put your security first, and find specialists who will protect your systems with their know-how and skills.
Most wanted:
Security engineer
Penetration tester
Security analyst
IT-Network: Planning, evaluation, and implementation of appropriate and economic network infrastructures and services.
Most wanted:
Network specialist
System engineer / Network technician
Network designer
IT-Administration: In many companies and organizations, the IT infrastructure determines the flow of business processes to such an extent that it has become a critical business factor. For this reason, ensuring that the infrastructure runs smoothly is extremely important.
Most wanted:
System administrator
System engineer
Hardware support
Operational maintenance
IT-Support:
IT-support ensures the smooth operation of business processes and helps resolve hardware and software problems.
Most wanted:
1st Level
2nd Level
3rd Level
IT-Testing: A software test measures the quality of the program and checks and evaluates software in order to meet the defined requirements. Tests during software development serve to ensure that the software is as bug-free as possible.
Most wanted:
Tester / QA engineer
Test manager / Lead
IT-Management & Consulting
IT-Management & Consulting: The IT project manager often serves as the human interface between the application development team and the end users. The manager is responsible for the planning, organization, and control of IT projects. The best prerequisites for this position are organizational skills, as well as IT and business management experience.
Most wanted:
IT manager
BI consultant
IT project management
Big Data & BI: Big Data is used to describe large volumes of unstructured and semi-structured data that is produced daily and presents a great challenge for companies. It takes a lot of time and effort to organize this data into a relational database that is then available for analysis.
Most wanted:
BI consultant
Big Data operations engineer
Big Data specialist
Recruiting 4.0: The working world constantly evolves and undergoes major changes due to ongoing digitalization. New job requirements and profiles are regularly created. We can support you and help you find the employees of tomorrow.
With our team of IT recruiting professionals, we are exploring new innovative ways to find the right IT experts for our clients. Our team has excellent market knowledge of the Central European area, as well as extensive industry familiarity.
You are welcome to get to know our team and find your personal consultant.
Moving to Vienna
To ensure a successful start in the new IT job, the team of Iventa IT-Recruiting has compiled the most important information for moving to Vienna in a free brochure for candidates.
Convince yourself!
Request Brochure >>
Request Brochure >>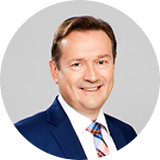 "Our Iventa IT recruiting team will assist you in finding the best IT specialists."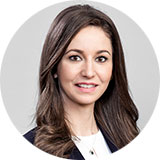 "With new and individual paths in IT recruiting we will find the right candidates for your company."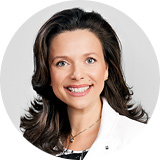 "We have set ourselves the goal of accompanying our customers in the long term and are not satisfied with anything less."