Our mission
Developing people, teams and organisations to deliver sustainable transformation.
"We identify the strengths and potential of your employees and support your management team in achieving optimal performance. "
"We offer company-internal and open seminars to develop the competences of employees, experts and executives."
"We accompany change and development processes on an organisational and personal level in an innovative, pragmatic and result-oriented manner."
Acting as reliable partners for the management team, we support decision-makers in expertly mastering their challenges. We initiate transformation and consequently accompany organisations in the implementation of the relevant processes. In close-co-operation with our clients, we develop potential on a personal, team-related, organisational and market-relevant level. By employing both innovative and pragmatic approaches and methods, we thus help our clients achieve their organisational targets and bottom-line results.
PERLS® is our testing platform for online assessments. Due to its modular structure, it permits the flexible compilation of individual profiles to implement assessments tailored to your requirements.
The Life Styles Inventory® (LSI) tool is an individual development tool that uses both self-assessment, manager and colleague feedback to identify individual thinking and behavioural styles. By providing insights into strengths and areas for development, it empowers people to embark on their own journeys to being better at, and enjoying more, everything they do.
LSI helps individuals to develop constructive paradigms and behaviours, which are statistically saved in connection with: job performance, quality of interpersonal relationships and effectiveness at problem-solving.
"Thinking with your hands" is the fundamental principle underlying LEGO® Serious Play® – a tool, which can be used in workshops and trainings to activate creativity and visualise hidden interdependences and relations. Teams can develop and envisage various situations and solution strategies for organisational challenges. Application possibilities range from team situations involving 2 persons to organisational issues of up to 100 people. As visualisation is key for a common understanding and commitment, LEGO® Serious Play® provides an appropriate tool for manifold situations.
90 % of a person's decisions and actions are not based on logical thinking but rather on prior experience. Both sustainable learning and development result from emotional experiences.
For this reason, we use open reflection rounds in our training courses and workshops, which create a holistic learning experience and facilitate the implementation of newly acquired knowledge. All lessons learned can be easily applied to everyday challenges.
We support you in challenging your existing mindset and enable you to try out and sustainably apply new behavioural patterns.
Speed, customer orientation and flexible cooperation are crucial challenges in projects and teams. Agile methods support successful accomplishment.
Agility in business is obtained by flat hierarchies, self-organising and cross-functional teams, clear-cut allocation of roles and absolute customer focus. Moreover, structured communication helps to achieve ultimate efficiency and effectiveness.
We support you in implementing agile methods as well as in putting specific aspects of agility into practice in your company. In this context, we apply agile working not only to product development but to cooperation in general.
Action learning means action-oriented learning along authentic business projects and topics. We support processes and employees in their daily work routines on site. The benefits are twofold: First, we score bottom line results by fulfilling your organisation's requirements and second, we foster development and cooperation within the company. Technical and personal development as well as performance go hand-in-hand.
Business cases
You are interested in our approaches and success stories? The business cases below provide insight into different fields of our consulting and training services. To safeguard our customers' privacy, all business cases are anonymised.
Objectives:
Implementation of a strategy realignment due to a change in C-level executives. The objective is to define the corporate competencies in order to meet the strategic objectives and clarify the requirements.
Benefits:
Overview of the executives' strengths and learning developments
A common understanding of the executives' competencies
Orientation for own development and initiation of self-reflection
A common basis for all personnel development measures
Basis for internal and external selection processes and other possibilities for development
Objectives:
Doing practice and result-oriented training courses to select and choose new employees from different industries for recently opened hotels. Casting days focus on the "candidate experience" and particularly on the implementation of an organisation's values into everyday business.
Benefits:
Identification of the abilities of an applicant
Unique candidate experience
90% complete the candidate day in one day
Setting up a basis for decision making
Objectives:
The overall objective is to develop the market leadership by running a leadership programme for management. To ensure the programme's success and to effectively support HR, the required core competences are defined in cooperation with the management.
Benefits:
Analysis of the required management core competence
Clarification of the existing qualification level of executives
Development for second line management
Professional handling of change
Increasing entrepreneurial thinking and behaviour
Objectives:
People management aims at creating a common vision of the company's orientation and goals as well as a consistent understanding of the requirements and expectations towards employees (high-potentials, etc.).
We ensure a targeted development of employees through customised workshops focused on the topics and projects and a transfer of lessons learned into everyday business.
Benefits:
A common understanding of the requirements and expectations
Highly engaged and motivated employees
A common vision of the goals and orientation of the company
Development of people on a customised basis with workshop character and transfer of lessons learned into the organisation
Objectives:
Apart from employer branding, organisational development strives to increase HR´s productivity with particular emphasis on communication initiatives. By training specific Brand Ambassadors (BA), the company's culture shall be spread and established across the whole organisation.
Benefits:
Inclusion of the BAs' qualification training in the on-boarding process
Integration of corporate values in the employees' daily business
Sustainable cultural transformation
Strengthening of the employer´s value proposition
Objectives:
The overall objective is to introduce and establish a new strategy in the internal organisation with the implementation of SAP being the focus project. Change agents are trained to support the change processes and to ensure the implementation of a new leadership culture such as management by objectives.
Benefits:
Efficient process-set up
Highly improved information transfer and communication
Increasing identification with ongoing change
Role clarity and accountability at all levels
Establishment of a high-performance SAP team
Our e³-Team
Our USP as coach and consultant team

Our e3-team is an interdisciplinary team of consultants, psychologists, educators, sociologists and HR-specialists who design and implement practical training courses, coaching workshops and change processes.
Our clients appreciate the balance of theoretical input and professional interaction provided by our trainers and consultants according to the clients' specific needs. Consistency and variation of expert input and result-oriented elements ensure lasting learning achievement and encourage sustainable transfer into everyday life.
Leading
Changing
Learning
Developing
. . .
With heart and mind!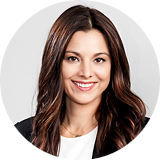 "An effective and successful company, can be recognised by the interaction between employees and the organisation, that should be with both heart and mind. We go hand in hand with organisations and people with professional methods, aiming at a successful and sustainable company development."
Silke Kurtz
Managing Director Employer Branding & Development